Welcome to the World of Laparoscopyexpert (Since 1995)
Dr. Pragnesh Shah
(M.D., F.I.C.O.G.) Obstetrician & Gynecologist - Endoscopic Surgeon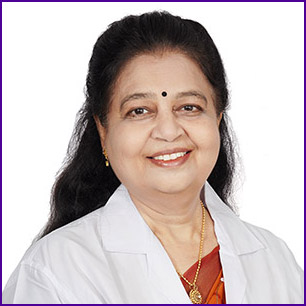 Dr. Parul Shah
(M.D.) - Obstetrician & Gynecologist - Infertility Specialist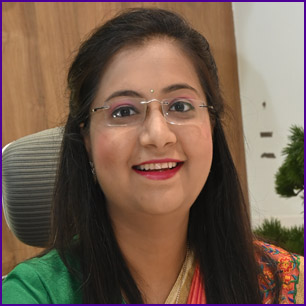 Dr. Foram Vora
(M.S.) Obstetrician & Gynecologist - Endoscopic Surgeon & Infertility specialist
"Where Commitment & Care is Culture"
Most updated 3D Technology – Endoscopy set up with high-end skills with Safety & Transparency.
Welcome to our world of Laparoscopy. We are here to serve wide variety of Gynaec Endoscopic surgeries – Laparoscopic & Hysteroscopic surgeries along with all aspects of basic woman care including Counselling, Ultra-sonography, Fertility related services and Obstetric services.
With our 25 years of wide Gynaec Endoscopic surgeries experience – Basic to Advanced – all types of Complicated cases done successfully with fast recovery as to be able to resume back to routines next day.
We also offer Gynaec Endoscopic Training for all budding gynaecologists – Basic to advance training including 6 months ICOG recognized course.
Welcome to ultimate destination for high tech women health care. . . With safety, reliability & human touch
Jalpa Sathvara
2023-07-04
Great experience with Jyoti Maternity Hospital. Friendly atmosphere with cooperative staff and well equipped with latest technology & equipments. Dr.Foram Vora is one of the best gynecologist in Ahmadabad. Apart from that, she is a very nice Doctor.
Never seen such a helping doctors team whole together. Even whole staff were also very helpful during our very important 9 months and never come across any dislike incident in terms of suggestions, help, curing and everything. Thank you so much Jyoti Maternity Hospital.
Dr foram is very humble and friendly, her judgement and decision making skills for betterment of mother and the child is remarkable…stress of parents are being taken care very nicely by her and staff support is excellent. Very clean hospital. Genuinely good place to have your pregnancy care and delivery.
Surgery done for my wife successfully with less pain and shorter Hospital stay.Experience of the Doctors are too much knowledgeable and helpful in surgery. Hospital staff is good.
Very nice hospitality
Dr. Foram …. Empathetic listening, deep explanations, makes patient relax for her problem n stress and perfect solution ….very satisfied
rashmika parmar
2023-06-15
You are the perfect example to be a doctor with positive, friendly and encouraging attitude. Thank you for attending our phone calls every time and for the treatment. Finally, big thanks for everything
We have taken consultation from Dr. Forum for my wife and we got very good advice and treatment. Thank you for all the efforts.
Dr. Foram is so polite and humble towards her patients. She is also very smart to identify the cause and also gave the simple solution without any doubts.
good experience for my surgery and consulting and and…..